Licensed Health Coach-Amrit Sadhana Boyd
Amrit Sadhana Boyd, a wonderful Health Coach, is also one of our collaborators.
Here is some information about her: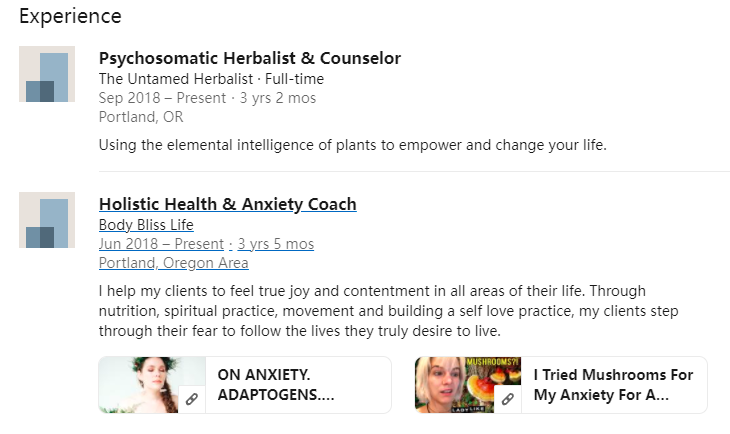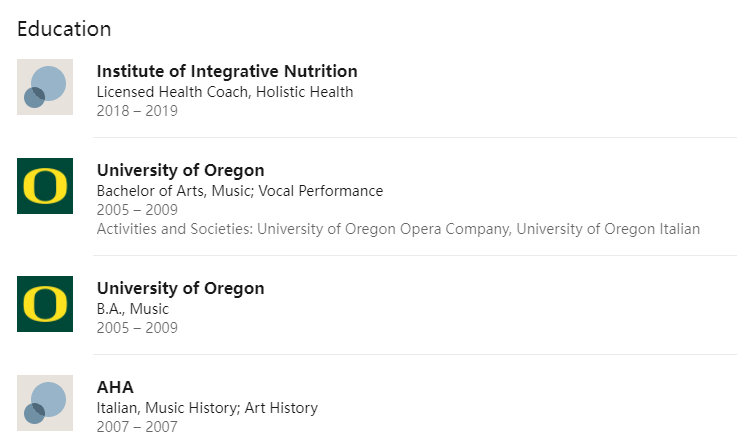 Here is her self-introduction:
I am a certified herbalist and licensed holistic health coach, specializing in anxiety. I received my license from the Institute for Integrative Nutrition and my herbalism certification from The Herbal Academy. My interest for a holistic lifestyle started at a young age, but my passion for helping others to heal through holistic practices wasn't sparked until my late 20s when I found myself on my own healing journey. My own experiences with trauma led me to a life controlled by anxiety, fear and feeling stuck. I felt like I had no control over my life or my choices and I never felt safe in my body, so I found myself living in my head. I was on a mission to find tools and practices to help me reclaim control of my life. In this search I discovered how powerful herbalism is and how plant medicine goes far beyond just the physical things that ail us. Herbs have an elemental intelligence that can guide you in your healing of your body, mind and spirit. From this experience, The Untamed Herbalist was born.

Over the past several years I have developed a program that guides my clients to their own healing. My practice includes, but is not limited to creating a grounding daily routine, embodiment practices, meditation and the application of the proper herbal remedies to help you get to the root of your anxiety wound, heal it and heal your relationship to yourself so that you can stop living a blocked and limited life. What qualifies me for this? I have lived it! I was you! I am living proof that you can overcome even the things that you think you cannot.

If I've learned anything, it is that no matter what you've experienced, you have the innate ability within you to heal. Healing isn't the easy choice, but if you choose it, you will have the opportunity to live your happiest, most light filled and authentic life!

Contact Information: amritsadhanakaur@gmail.com (Please do not spam to her, If you need help, please mention your purpose, also, please mention "From Sandaki".)
Charge Fees: $180/h
Click here to know more information about her: Linkedin