Life Coach & Hypnotherapist Joanna Ward
Joanna Ward, a professional Life Coach / Hypnotherapist, our collaborator. 
Here is her self-introduction:
During my more than ten years as a primary teacher, it was a constant struggle to reconcile the demands of the workload with my need for a healthy, balanced life.
Like so many people in the profession, prolonged stress tipped over into an Anxiety Disorder. I took myself in hand, and brought me back to a calmer place.
Qi Gong helped, but so did adjust my expectations. Now I'm the life coach and hypnotherapist, I wish I'd had them. People come to me — especially teachers and other stressed-out professionals — because they know I know what it's like.
Plus, I have the tools to help them really get to a place where they can begin to leave Anxiety behind them, and get back to fulfilling their potential, and living a happier, healthier life.
Here is some information about her: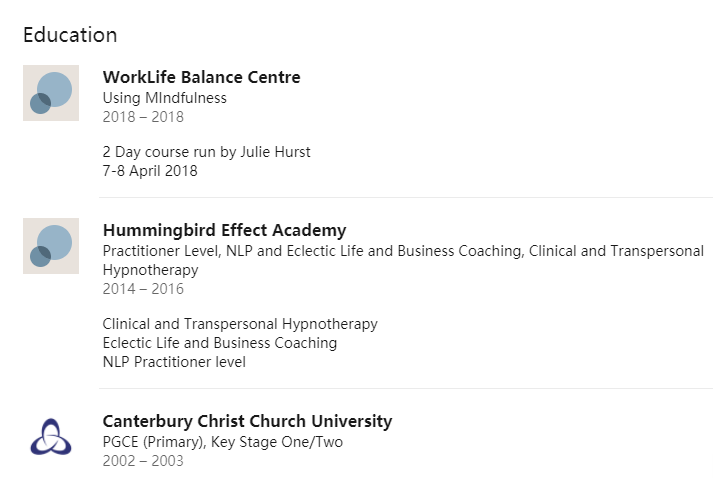 Contact Information: joanna@bluebirdcoachingandhypnotherapy.com (Please do not spam to her, If you need help, please mention your purpose, also, please mention "From Sandaki" on the subject.)
Website: www.bluebirdcoachingandhypnotherapy.com
Charge Fees: $130/h
Click here to know more information about her: Linkedin