Mental Health Coach-Luis Cavazos
Luis Cavazos, mental health coach, is also one of our collaborators.
Here is some information about him: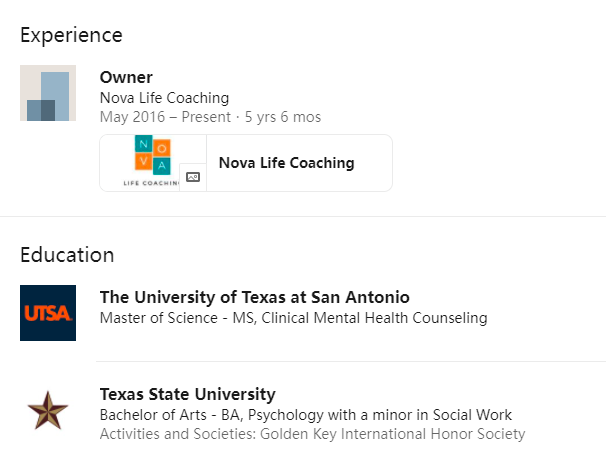 Here is his self-introduction:
Hello, my name is Luis Cavazos. I am an author, speaker, and an empowerment coach. I was voted Best Author of San Antonio in 2018. And, I was voted Best Speaker in 2018 by my local chapter in Toastmasters. Recently, I was named Author of the Year during Dreamweek 2020. Also, I was named Best Mental Health Advocate during Dreamweek 2020. My passion grew heavily when I noticed individuals were in search of meaning. You see, today, our mental health system focuses too much on a model of labels. We neglect the pathways that shape an individual's culture, beliefs, and their branches of freedom.

After working five years in the mental health field, I felt it was not meeting my heart. I felt this urgency to divorce from the conformity of labeling people. It was at that moment where I yielded to empowerment coaching using existential and Gestalt techniques.

You may be wondering, what is existential and Gestalt? Existential is our relation to life. It gears toward meaning, courage, and responsibility. Gestalt is the awareness of the experience. It is then we ask, "How is my body responding to this situation?" "Why is my heart beating faster?" "Why do I feel there is unfinished business with my relationship?" By directing the bodily sensations with contact boundaries such as expression, exposure, meaning, and I-we thou, we can successfully explore where it is you feel stuck or where you feel anxious.

My coaching sessions focus heavily on your personhood. What does that mean? It means I focus on where you are in your journey. Through assessments, worksheets, role-playing, and homework, we will engineer a life that opens new meaning and opportunities for you to flourish.

Are you ready to take the next step towards a meaningful life? Book a session with me. At large, we will gain insight and maturely pass on through the next stage of personal growth.
Contact Information: whatsyourexit@outlook.com (Please do not spam to him If you need help, please mention your purpose, also, please mention "From Sandaki".)
Charge Fees: $150/h
Click here to know more information about him: Linkedin