Psychologist / Anxiety Coach-Samantha M Ruth
Samantha M Ruth, a wonderful psychologist and anxiety coach, is also one of our collaborators.
Here is some information about her: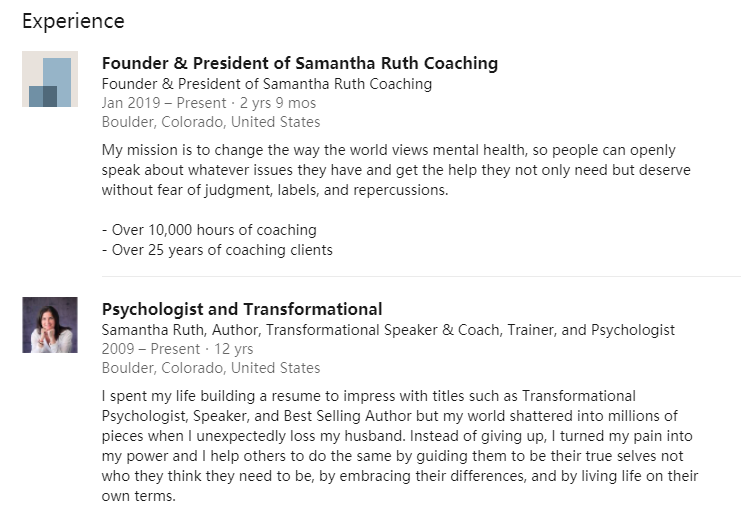 Here is her self-introduction:
I'm Samantha Ruth, and I'm a Transformational Psychologist, speaker, best selling author, and founder of Griefhab. I help people around the world turn their pain into their power by guiding them to be their true selves, by embracing their differences, and by living life on their own terms.
Contact Information: +1 (248) 730-5544(Please do not spam to her, If you need help, please mention your purpose, also, please mention "From Sandaki".)
Website: samantharuth.com
Charge Fees: $220/h
Click here to know more information about her: Linkedin