Share Your Story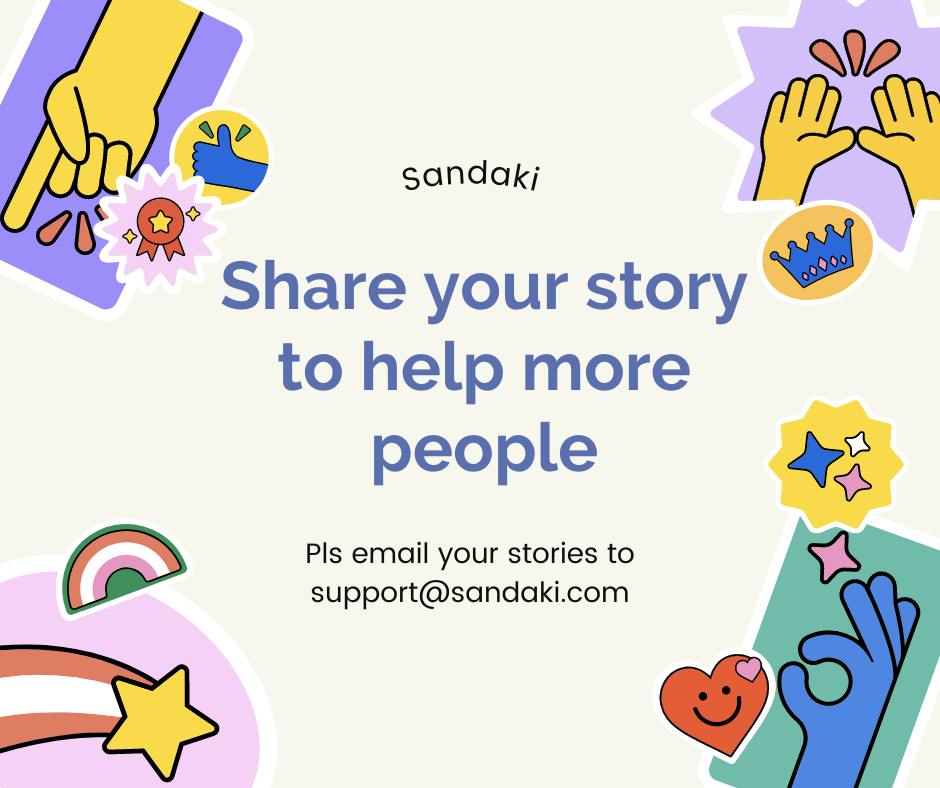 Do you have a personal story of triumph? Sandaki would love to hear from you. We welcome guest blogs to share on the Sandaki website and across our social media platforms. 
In a story of 500 to 3000 words, please describe your experience with an anxiety disorder and how it has affected your life. Please provide a short title for your personal story and focus on the therapy or other treatments that have helped you manage or overcome your illness. Please include how Sandaki's website or resources have helped you. In order to publish you story on our website and to share it on our social media platforms, we require that you use your real name and include a photo (of yourself, your campaign, story, etc.). We reserve the right to reject any story that we do not feel is appropriate to share.
Please email support@sandaki.com. 
Thanks