Sleep is the best meditation 
The moon is lighting up the skies. The stars are sparkling there; The time to shut our weary eyes and say our evening prayer.

Take your pressure off, put on the eye mask and the foot patch, and get ready to enjoy a good dream.
Feel Your Calm Now!
Overview:
Sleep Masks
Foot Pads
Sleep Masks
Sleep masks that are more than just soft. They feel so good, you never want to get up.
Sleep masks are a classic nighttime accessory, and for a good reason. They help block out light that might keep you from falling asleep or wake you up too early.
Our customers love this pair of sleep masks, because it's designed to not only cover the top half of your face, but also to provide you with a comfortable experience.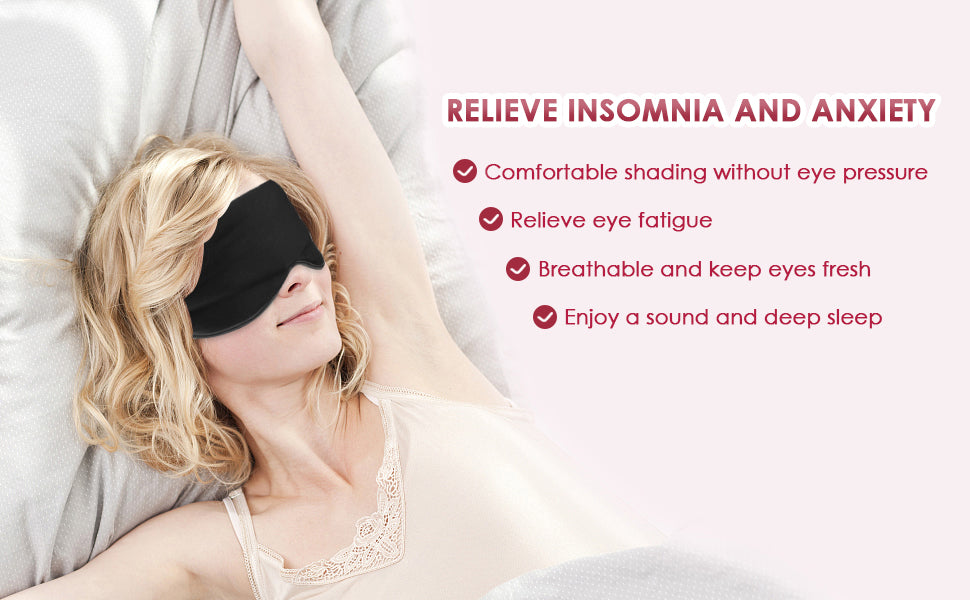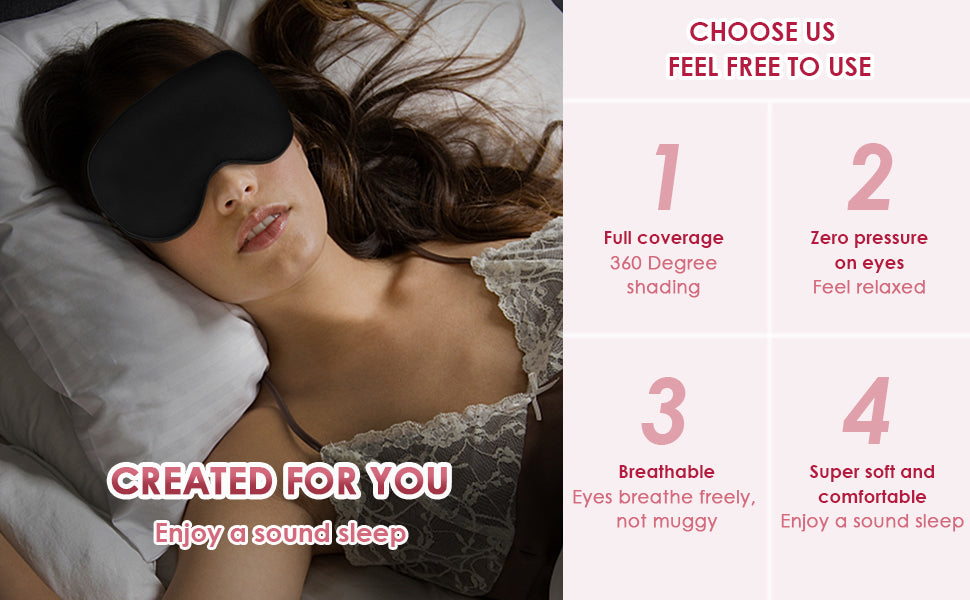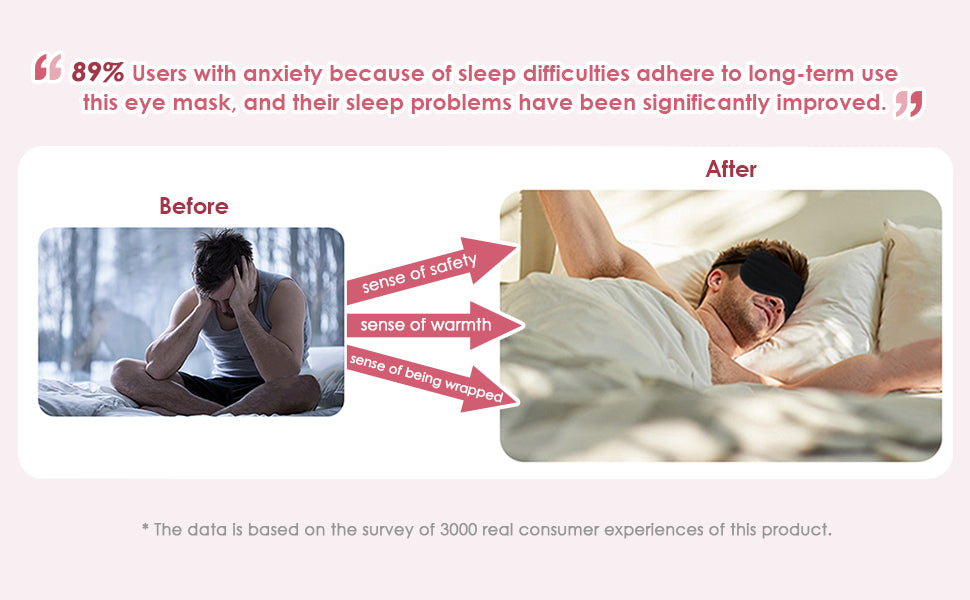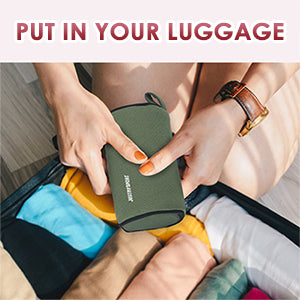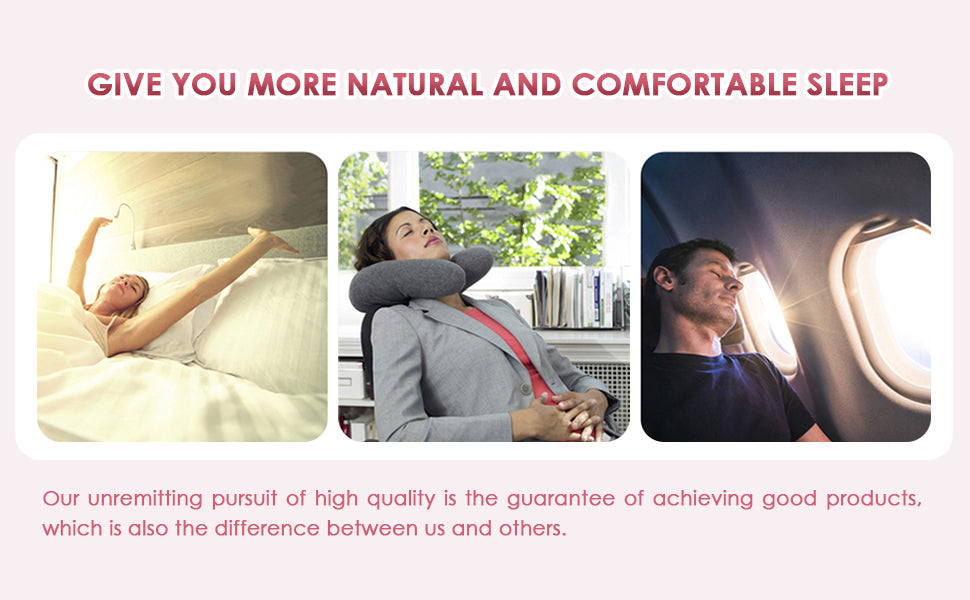 DETAILS:

1. SUPER SOFT & COMFORTABLE MATERIAL: The eye mask is made of light and premium material, thus there is no pressure on your eyes. As soon as wearing it, you will feel a super soft and comfortable touch feeling. It is ideal for insomnia, migraine headaches, and dry-eye sufferers, also perfect for traveling to help keep you feeling rested and refreshed.
2. HIGH-QUALITY ELASTIC BAND AND buckle: The size of the eye mask can be adjusted at will, which is suitable for all different head sizes. Compared with the adjusting buckle, it can provide you with the most comfortable feeling and has zero burdens on the back of the head.
3. AVAILABLE ON BOTH SIDES FOR ALL SEASONS: One side is light and cool, and the cool particles in the fabric make you feel cool instantly. The other side has its temperature sense, and the air thermal fiber increases the comfort and warmth of use. You can choose which side to use according to your different users' needs.
4. EQUIPPED WITH STORAGE BAG: It is light and easy to carry. You can put it in the luggage when traveling and enjoy a good sleep outside as at home. The storage bag can also prevent the eye mask from wearing and keep it clean. We make different products from others with heart, just to give you a more comfortable consumption experience.
5. RELIEVE ANXIETY AND INSOMNIA: Wearing the eye mask, forget anxious and fretful emotions caused by trivial things in the day. At this moment, only enjoy your quiet night world alone. After the mood is calm, you will immediately enter a wonderful dream, and your anxiety and insomnia will be relieved naturally.
6. PERFECT SHADING BLOCKING OUT LIGHTS: It can effectively isolate the external light to create a pure dark sleep environment and atmosphere for you, meanwhile relax your eyes, effectively improve the sleep quality and alleviate the fatigue of the day.
Foot Pads
All-natural and organic ingredients products, with wood acid extract, bamboo vinegar extract, tourmaline, vitamin C, ginger powder, wormwood leaf, vitamin C.
The foot pads are especially suitable for sub-health groups, smokers, hangovers and long-time workers, and anxious people who are under great pressure.
We adopt premium natural and organic ingredients just for consumers' health, these are all extracted from natural ingredients and not harmful for the human body. So don't worry about the side effects.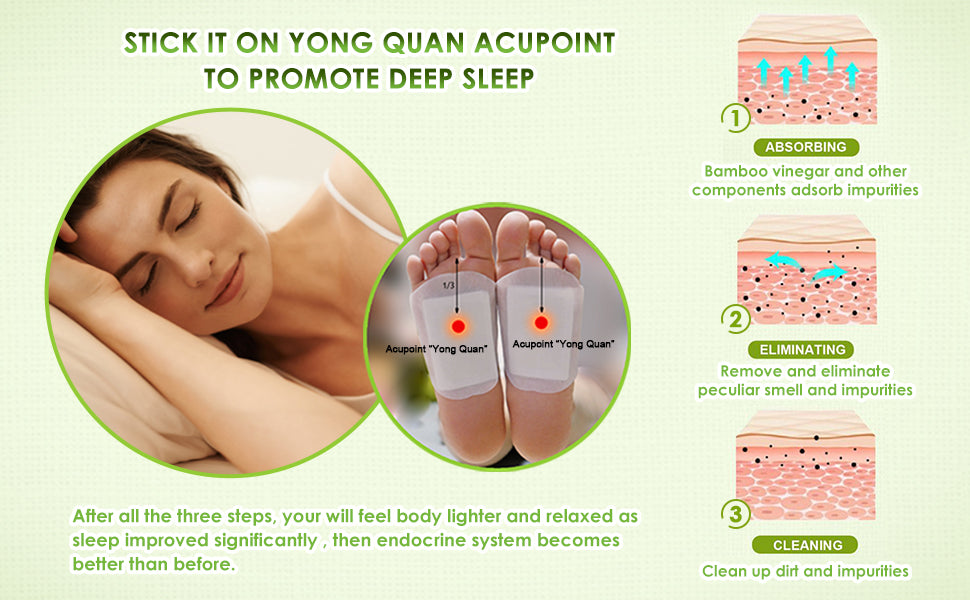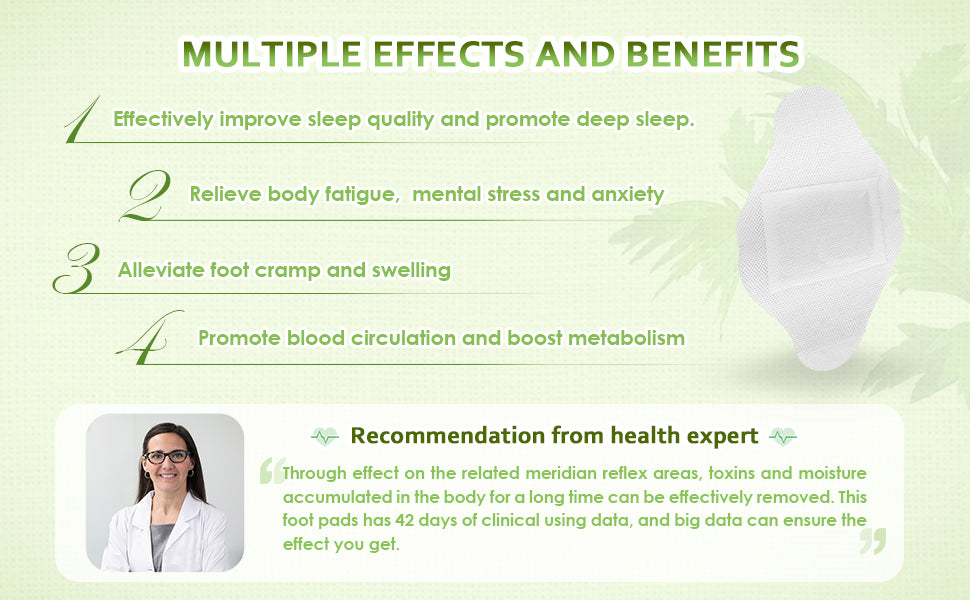 Details:
1. APPLICATION: The foot pads are suitable for sub-health groups and those anxious people who generate anxiety due to much pressure from work and life. It will help alleviate their anxiety and improve sleep quality to preserve mental and physical health.
2. NEW UPGRADED DESIGN: The shape design of the foot care patch with two wings is more fitting for the shape of feet shape of the human body and also not easy to fall off, which gives you a more comfortable user experience. It adopts two in one, helping you to use it easily.
3. FUNCTIONS AND BENEFITS: The foot pads are especially helpful for improving sleep quality, relieving fatigue and stress, boosting metabolism, promote blood circulation, detoxifying, removing moisture and toxins in your body, and revitalizing.
4. NATURAL INGREDIENTS: The main ingredients of Ginger Foot Pads include ginger powder, bamboo vinegar, wood acid extract, tourmaline, vitamin C, wormwood leaf, and vitamin C.
All these ingredients we use are pure natural and made of premium materials, so you can be reassured that they won¡¯t bring any side effects.
5. HIGH-QUALITY MEDICINE GRADE NON-WOVEN FABRIC POWDER BAG: We use a high-quality medicine-grade non-woven fabric powder bag that is hygienic and environment-friendly. The non-woven fabric is sanitary and with good air permeability, thus very friendly for people who are skin sensitive. Just don¡¯t worry about anaphylaxis when using it.
Returns Policy
We pride ourselves on our product quality and strict quality control but to provide you with maximum peace of mind we offer a comprehensive 30 Days Return Warranty. Defective merchandise including stains, zipper malfunction, ripped or torn fabric, poor quality material, obvious color difference to photos, and major difference between the photographed product and the product received are subject to exchange within 30 days.
Shipping
United States:
Standard shipping : 6-12 business days
Fast Shipping: 5-9 business days
Express shipping : 3-5 business days
United Kingdom:
Fast Shipping: 6-8 business days
Australia:
Fast Shipping: 6-12 business days
Express shipping : 3-5 business days
Canada:
Standard shipping : 20-40 business days
Fast Shipping: 7-10 business days
*Please note: Total Delivery Time = Processing Time + Shipping Time
-Best prices: 100% online-based we have significantly less costs than traditional companies.
-100% Secure Payments. We accept Paypal and all major credit cards.
-Outstanding customer service. Happy customers are our biggest asset.
-Hassle returns: Not happy? Easily exchange or return it for a refund.

Buy Now
Each year I work a temp job for about 4 months. This year, the job is at night. It's difficult enough changing your personal schedule from days to nights but sleeping is often impossible once the sun comes up. This mask is the absolute best!!!! It's adjustable, washable, comfortable and blocks out the light. I purchased another mask some time ago and though it was highly rated, it was just never right for me. This is perfect. I love it so much, I'm buying another.
Live in the Moment and Feel Your Calm